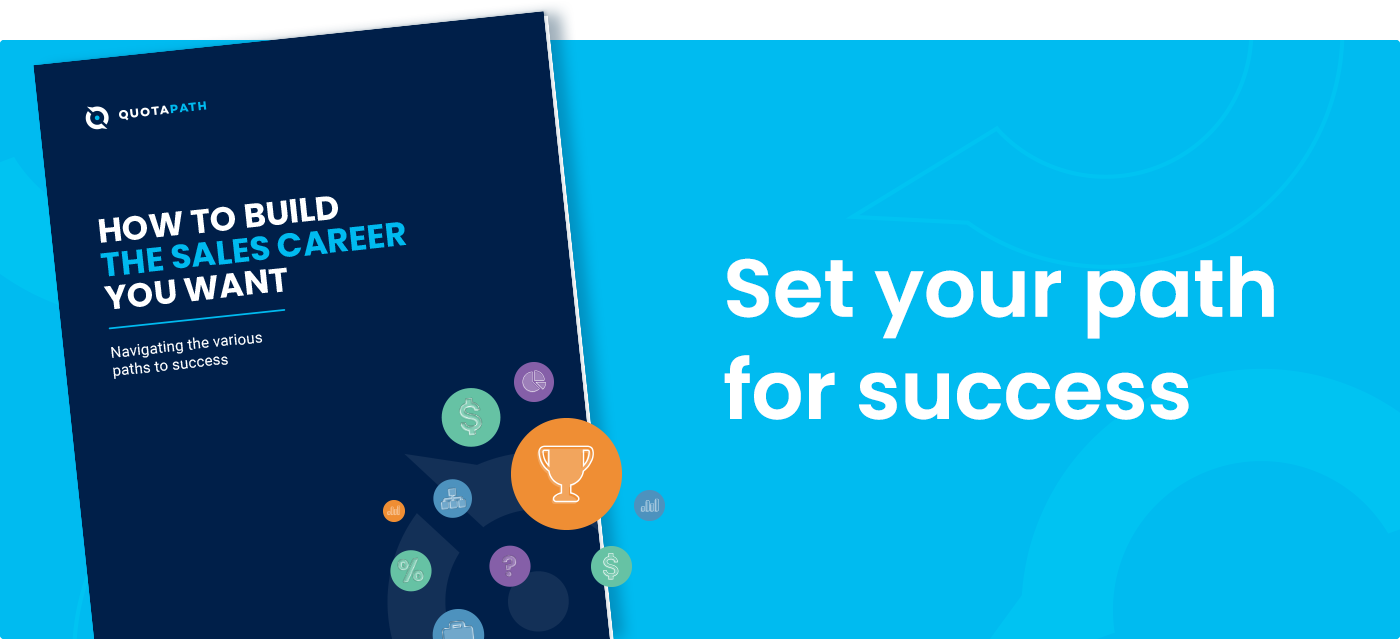 Actionable tips & advice to help you build a successful sales career
We can help you set your course for a successful sales career, and equip you to answer important questions:
"What position is suitable for me?"

"Is this compensation plan structured for success?"

"What's the earning potential?"
Beginning a sales career is daunting, but the long-term payoff can be rewarding for those who wish to pursue it. You'll constantly be challenged, career progression is based on performance (you're in charge of your own success!), and let's not forget—there's great earning potential.


At QuotaPath, we're devoted to helping salespeople navigate the path to achieving their sales goals.